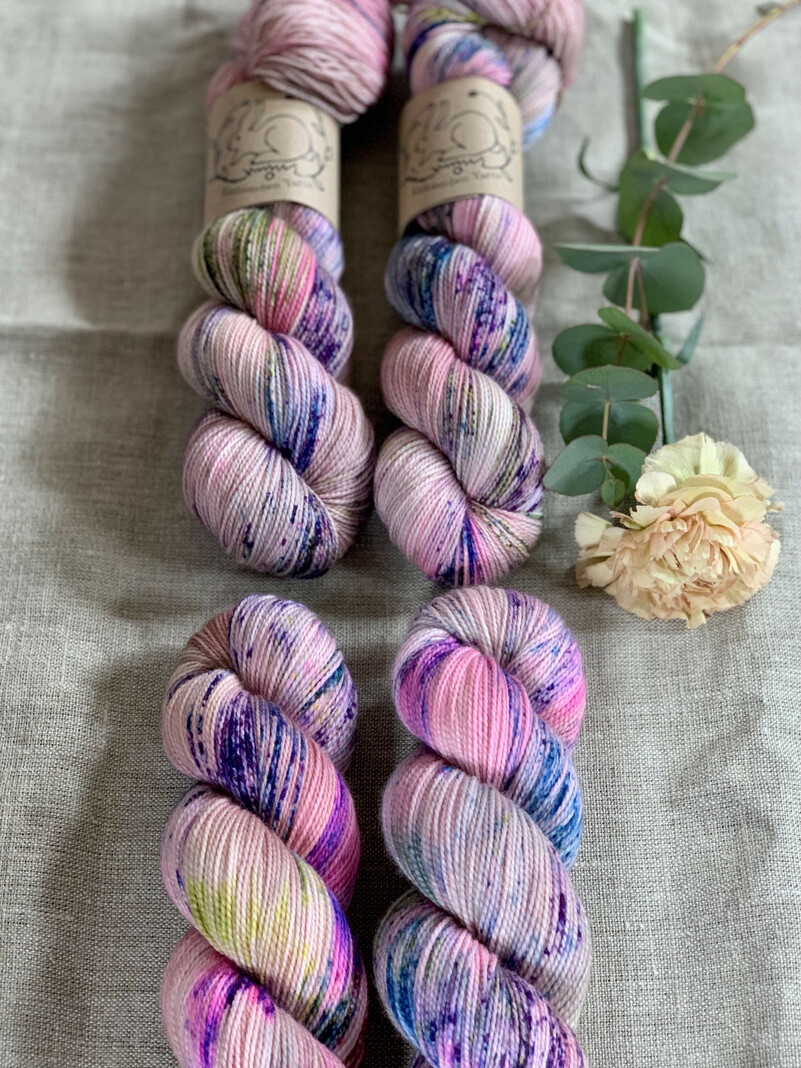  
We all need to party!
BFL Sock
75% Wool (Bluefaced Leicester)
25% Nylon
100g: 425m/465yd
100g skein
The wool of the British Bluefaced Leicester sheep is very robust, durable and warming. It is not scratchy. The thread has a slight shimmer, which makes the colors shimmer beautifully. The wool is especially suitable for socks, but also tops or lace projects can be realized well with this yarn.
Needle size: 2,5mm - 4 mm