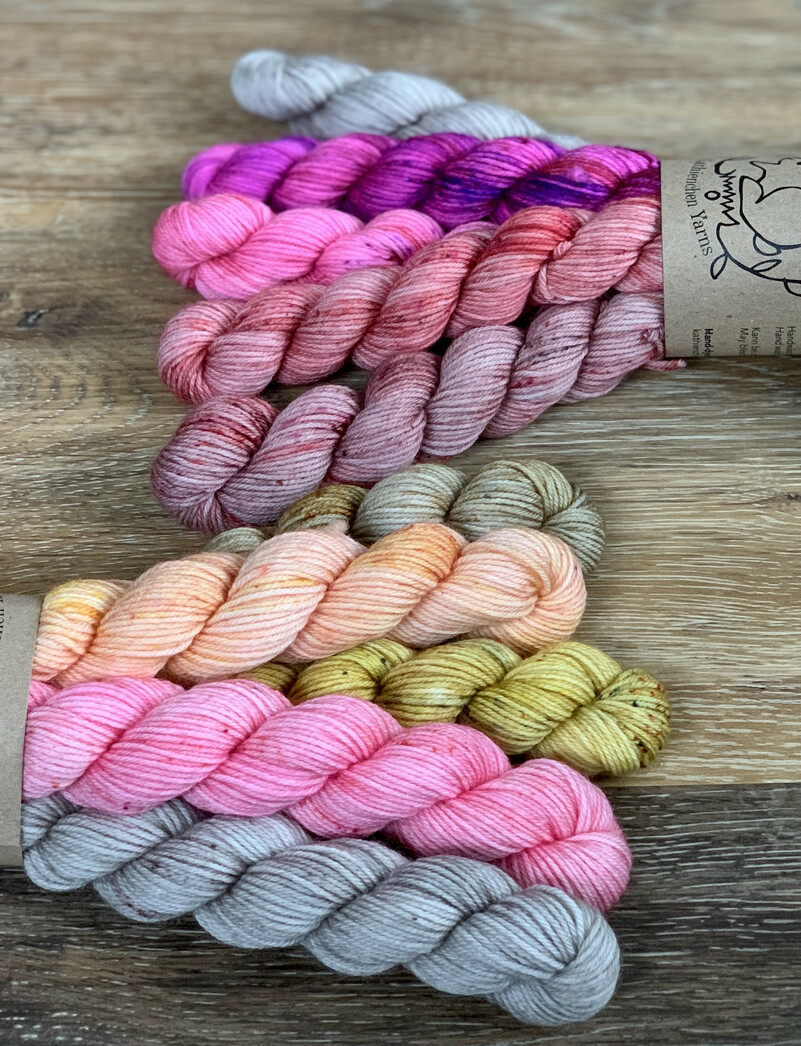  
First Light + Pink Petals
This mini set consists of ten 20g strands, which are dyed on the soft sock quality. It is perfect for socks, blankets, shawls or color work. Let your creativity run free - the possibilities are endless! 
Soft Sock
75% Wool (Merino Superwash)
25% nylon
100g: 425m/465yd
100g skein
This yarn is perfect for light sweaters, shawls, socks or light blankets. Since it is a Superwash yarn, it is machine washable in cold water. However, I still recommend hand washing, to ensure that you will enjoy your knitting piece for a long time.
Needle size: 2,75 mm - 3,5 mm